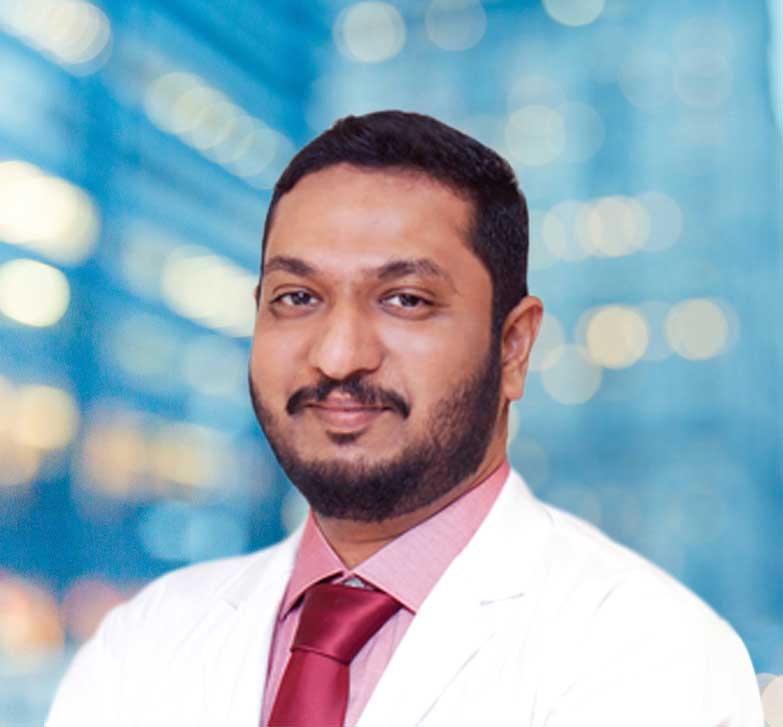 Dr. Saud M.S.
MBBS, DNB
Specialist Internal Medicine
Best Internist in Abu Dhabi
Dr. Saud M.S. is a MBBS Graduate and holds a post graduate in DNB - General Medicine from Government Medical College in Trivandrum, India. He has over 16 years of enriching experience working in all facets of healthcare delivery at various prestigious hospitals, both in government and private in India and UAE. Not to mention being one of the select personal doctors of Kerala's Governor.
He is also the founder and president of the Kerala Medical Postgraduate Association (KMPGA) and played an active role in the upliftment of hospital services in government medical colleges, enactment of Hospital Protection Bill and Residency System in the state of Kerala, fever containment programs, camps, CMES in INDIA, UAE, and abroad. He delivers high quality patient care with empathy and cost-effectiveness. His areas of expertise include: managing treatment of acute, chronic and highly complicated medical, rheumatologic, endocrinal, cardiac, neurological, gastrointestinal, respiratory, hematological, psychiatric, musculoskeletal, dermatological, and infectious diseases.