Why You Have Neck and Back Pain and How to Treat It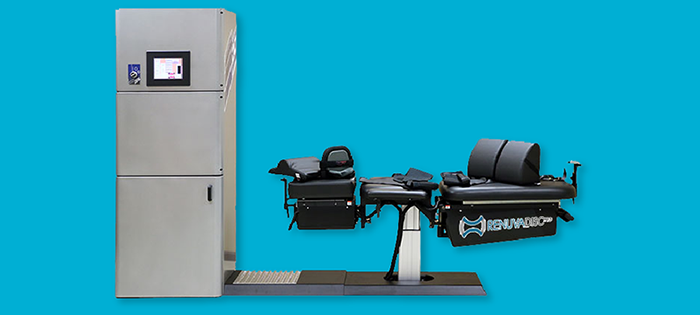 Non-surgical spinal decompression is a safe and effective method of addressing various causes of neck and back pain that you encounter in your day-to-day life. It is a treatment that essentially stretches your spine to bring back your spinal disc to its place, give your nerves more breathing room, and a lot more. What also makes this treatment worth a try is that no one needs to go under the knife to perform the essential procedures.
Neck or back pain is caused by dozens of issues that may be related to muscles, joints, nerves, discs, or how these parts fit together or move. Around half of the world's total population experience back pain every year and it is the leading cause of disability in people below 45 years of age. If significant attention is not given to neck or back pain, this condition can worsen as we age until surgery becomes ineludible.
Here are some of the illnesses that may be causing you back pain:
Bulging Disc

This happens when the soft tissue in the disc between your spine "bulges" or protrudes. You will feel recurring pain when this protrusion touches a nerve ending.

Herniated Disc

In this condition, the soft tissue is not just bulging but has fully come out of the disc. This is usually caused by wear and tear.

Degenerative Disc

Degenerative Disc happens when you get old. The discs between the cartilages of the spine shrink or tear. This leads to the bones to rub together due to the absence of the discs acting as the vertebrae's shock absorbers.

Sciatica

This is a condition that is caused by a herniated disc in the lower back. The irritated, inflamed, pinched, or compressed nerve causes pain that radiates from the lower back, to the hips, buttocks, and down to the legs.

Scoliosis

Most cases of scoliosis happen from birth. This is a condition where there is a curvature of the spine and back pain is caused by pinched nerves.
Treatment
From muscle relaxants, pain relievers, to massages, there are a lot of nonsurgical methods available to treat neck or back pain. However, the most effective method of treating it is with a fully computerised machine called Non Surgical Spinal Decompression. This breakthrough, which is highly recommended by chiropractitioners and physiotherapists around the world, significantly helps in treating pinched or pressed nerves that are the root causes of neck or back pain.
How does it work?
Between each of the spine's vertebrae is a hole where the nerve roots are located. Neck and back pain occur when these holes get tight and pinch the nerve roots or a bulging disc presses on a nerve ending. A spinal decompression table gently lengthens and stretches out the spine to give the nerve roots some room to breathe after getting pinched. It also allows bulging discs to return to its original position.
Adam & Eve Specialized Medical Center is the only medical center in the UAE that offers Spinal Decompression. We have helped hundreds of patients who have been suffering from chronic neck or back pain due to a variety of spine issues.
Visit us at Pink Building, Mezzanine & 01 Floor, Next to Royal Rose Hotel, Electra Street, Abu Dhabi, UAE, or book an appointment by calling us at +971 2 676 7366.